BIO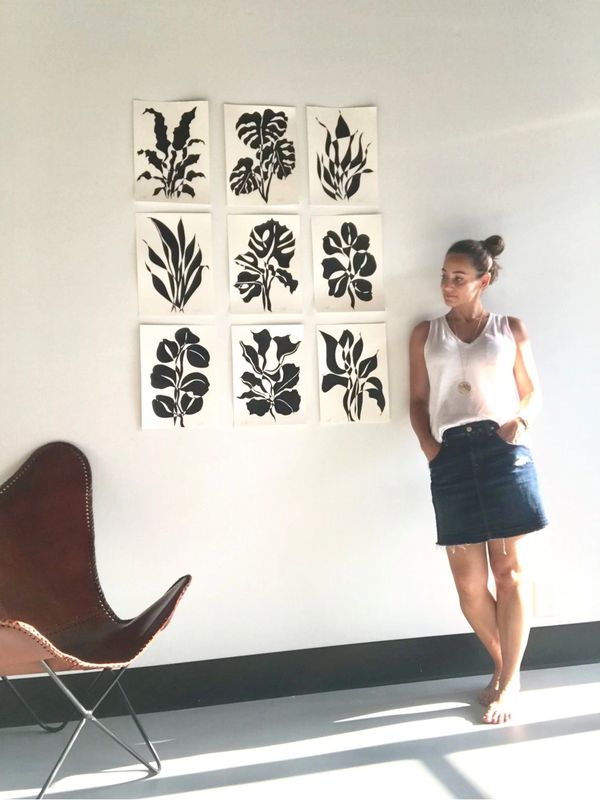 About Me
There has always been a creative element in my life. I was very passionate about art in my youth and developed my skills at my high school in Baltimore, MD which provided an extensive elective art program. At Brown University, I played Division I Lacrosse, and despite my intention to take art classes at the neighboring Rhode Island School of Design, my focus shifted to sports and my studies not leaving time for much else. I left Providence in 1999 with a BA in Psychology. My Husband's journey in the medical field has moved us around often and landed our family in Alabama 7yrs ago.
As busy as we've been over the years, adding four children into the mix along the way, something was always missing. Curiosity lead me to dust off a decades old art portfolio and peek through my old love. At that moment I knew I was about to start a new chapter of my life.
I am inspired by structured design, patterns and textiles and mixing that with the freedom of a Picasso style continuous line technique to create a graphic perspective on human figures, nature and other subjects. This process offers me both the recklessness in creating a subject in one continuous line with no worry over proportion or perfection and then the controlled hard edge painting. In the end, with its imperfect form one of my paintings may be seen differently in the viewer's eyes than it did in mine when I created it.
---
Curriculum Vitae
Spotlight on Art, Atlanta, GA, January-February 2018
Nunnally's "All About the Line" Exhibit, May-October 2018
Buckhead Art and Company, Black & White Exhibit, August-October 2018
Artfully Walls, Picasso Inspired Collection curated by Michelle Adams, September 2018
The Voyager ATL, Artist Spotlight Series Profile July 2018
The English Room, Artist Spotlight Series Profile October 2018
Buckhead Art and Company, Intrigued Exhibit, October- December 2018
Spotlight on Art, Atlanta, GA, January-February 2019